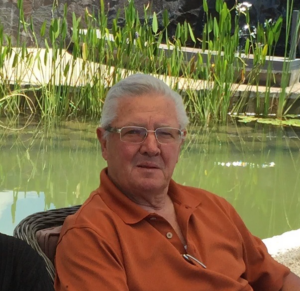 It is with great sorrow that we remember Gordon Asimus, SMA Pickleball's founding member and a wonderful friend to us all. Prior to living in San Miguel he and his wife, Katy led an adventurous life working around the world.
Gordon Lindsay Asimus was born August 16, 1946, in Inverell, New South Wales, Australia. He grew up on the family vineyard in the town of Bukkulla, population at the time approximately 35.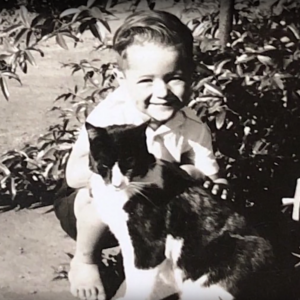 After graduating from high school in 1962, he took a job in Sydney as a telephone technician at the postmaster general's office. This work did not suit him so he returned to Bukkulla and took a job with Goodyear as a Tyre Fitter at Copeton Dam, not far from Inverell.
His almost forty-year career with Goodyear took Gordon and his family to Papua New Guinea, the Philippines in South East Asia, Perth, WA, and the Central Coast of NSW, about an hour north of Sydney.
Gordon, and the love of his life, Katy, met in January of 1977, after a whirlwind courtship they married in June of 1977 on Bougainville Island in Papua New Guinea. A few years later, they headed to Australia where their children, Lindsay Patricia and, Lloyd Scott were born in Muswellbrook NSW.
The family traveled and explored the world extensively, including yearly visits to San Miguel de Allende where Gordon and Katy chose to retire.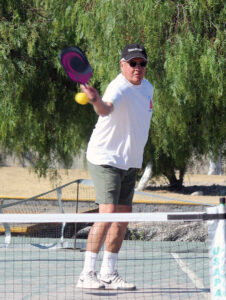 Gordon loved pickleball, having been an avid tennis player all his life, pickleball became a natural transition once he couldn't cover the tennis court as easily. After moving to San Miguel de Allende in 2010, he persuaded a few willing people to learn the game and have a hit on a regular basis and the rest, as we all know, is history.
In addition to pickleball many will remember Gordon enjoying Karaoke and futbol, telling corny jokes, and enjoying a cold one or two with his many friends.
Gordon Lindsay Asimus was the consummate gentleman and terrific sportsman. He left an indelible mark on our community and he will be missed, on and off the court.