Pickleball is active and growing in San Miguel de Allende, Mexico.
Join us!
join us on the courts in SMA!

Our Courts
All our courts are outdoors and located at La Unidad Deportiva (the municipal sports facility). There are 4 designated open courts next to the running track with two more being built adjacent.
Schedule
The Club books all of the courts Monday – Sunday from 8:30 am – 10:30 am for Sign-up play with designated ratings. Tuesday, Thursday and Saturday are "paddle stack" days, all players mix regardless of rating.
In order to play,  you must sign up with Playtime Scheduler.

Sign-in to Play
Create your free account and use Playtime Scheduler to sign-up on courts. The number of players per court is restricted to 6, please respect this and the designated level of play. The club opens up all 8:30 am – 10:30 am games.
If you need some guidance on how to play, click the link below. The club offers free lessons on Saturday mornings.

about us
We are an easy-going group of Mexican and International players who live in SMA full-time or weather the northern winters here. The club was started by an Australian in 2010 and has been growing steadily.
The weather is always perfect for Pickleball in San Miguel. We invite you to join us whether you are here visiting for a day, a month or live here full-time.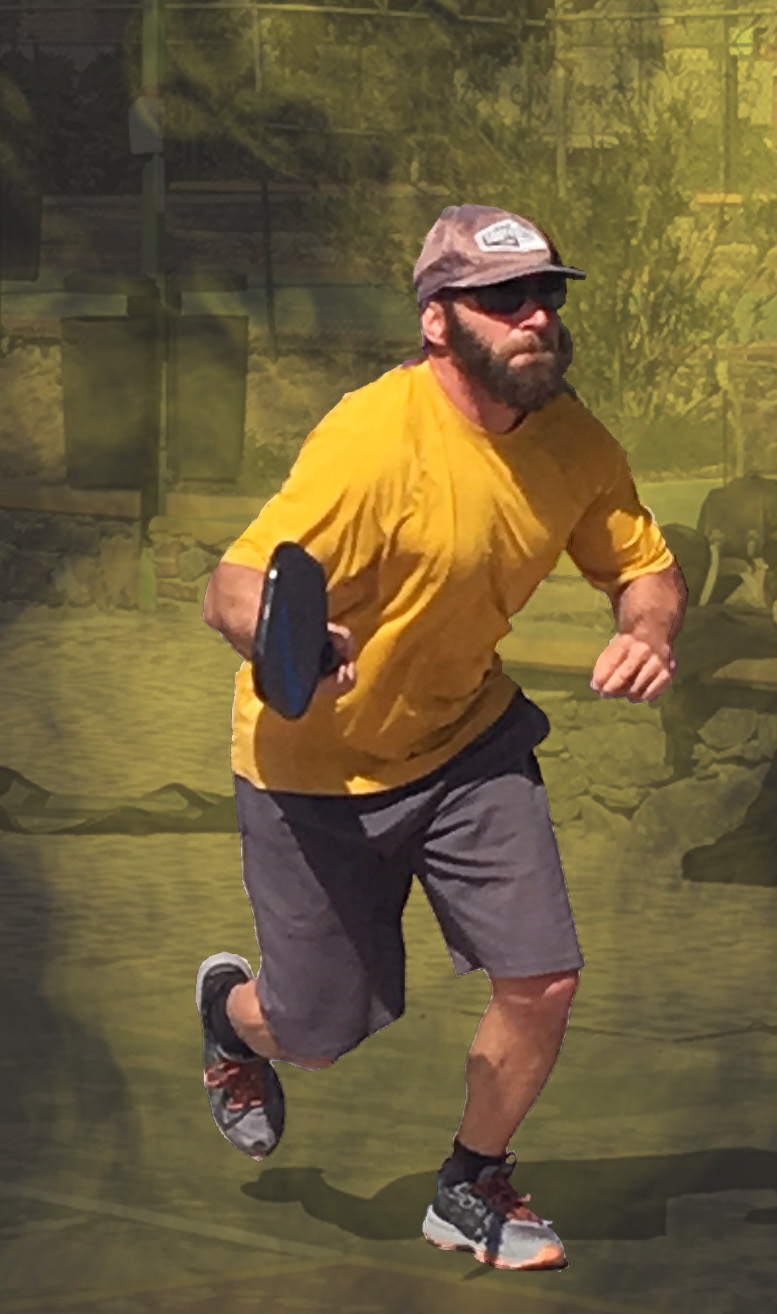 Pickleball is played on a badminton-sized court using a ball similar to a whiffle ball (plastic ball with holes in it), but slightly smaller. The paddles are solid and light (about 7.5 ounces) and the net is 2″ lower than on a tennis court. The lower net, paddle size, and whiffle-style ball allow the game to be accessible to people of all ages and abilities but also provides advanced players a competitive game.
It is typically played as doubles with 2 players on each side of the court, although not as common, singles games can be played as well.

To learn more about the game, the history, rules etc. click on the video link at the bottom of the page. How to Play
There are many videos and tutorials on-line. This video gives a brief introduction to how to play.