We are a small, but active club in the beautiful
colonial town of San Miguel de Allende, Mexico.
We are an all-volunteer run group and welcome your ideas. If you would like to volunteer, please get in touch with someone on the Board.
Pickleball arrived in San Miguel de Allende in 2010 with a few avid players and quickly took off. Initially, players used a run-down tennis court at the Real De Minas hotel and chalked the lines. A couple of years later, they began the same routine on a tennis court at La Unidad  Deportiva… all good fun with 6 to 8 people. In 2016, the Unidad Deportiva allowed the club to paint permanent court lines on the basketball court. When one of the players became a PB ambassador it pushed the awareness factor with visitors and put our club on the map.
Locals play year-round and those who come to San Miguel for the winter months swell the numbers considerably. Comprised of Mexicans and foreigners from all over the globe, (Australia, Canada, France, USA, and Venezuela to name a few) players are friendly and enjoy meeting socially on and off the courts.
In addition to regular play, over the years the club has promoted the game of Pickleball and fitness to the general public through clinics and fun days. Our goal is to continue to grow the game here in SMA, to build permanent courts, and to host tournaments.
To read a Memoriam to our friend and founder, Gordon Asimus, (pictured left) click here.

PB Schedule
The Club uses Playtime Scheduler for court sign-up. Courts are restricted to 6 players per session.
Always use Playtime Scheduler to sign up for a game or to open a game, it will save you from arriving at the courts and not having anyone there. If you are on the Waitlist and decide to show up anyway, please respect the list and understand that you will NOT be allowed to play if all signed-up players are present.


Equipment & Set-up
The club has several paddles available to loan for daily use. These are first-come, first-serve. There are permanent nets on the courts. Portable nets, and containment nets for the multi-use courts as well as balls, are all provided by the club.
As you leave the courts, please check for rubbish and deposit in the garbage can near the running track fence or at the top of the steps.
If there are any articles left behind, please put them in the orange lock box (located on the basketball courts) for the owner to pick up at a later time.

DONATIONS
The city courts are free for all to use. The Club  provides balls, nets, loaner paddles, lessons for beginners and maintains the courts. For this we kindly ask that visitors donate:
100 mxp/day,  300 mxp/week, or 600 mxp/month. If you are a recurring visitor to SMA or live here permanently, consider joining the club, which is a deal!:
* 1,500 mxp for a the first year & annual renewal of 500 mxp.
All contributions are voluntary and gratefully accepted. For more information contact the Club Treasurer by emailing [email protected]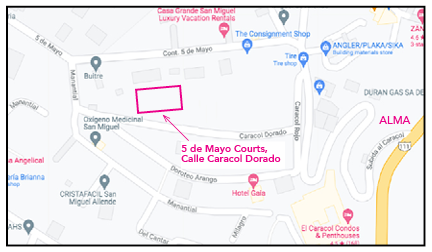 The SMA Pickleball club is an all-volunteer run organization whose goals are to promote and grow the game of Pickleball in San Miguel and to raise the funds to help maintain the city's courts. If you would like to volunteer for this organization please reach out. Staggered board positions are voted on annually.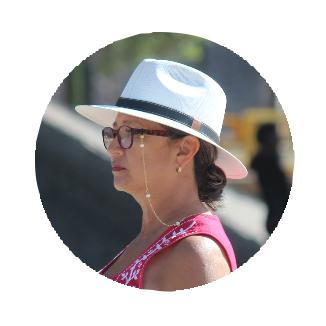 Gloria Guadalupe Sainz Zepeda
President
Originally from La Paz, Baja California Sur, Gloria and her husband Doug met and fell in love on the pickleball court in San Miguel!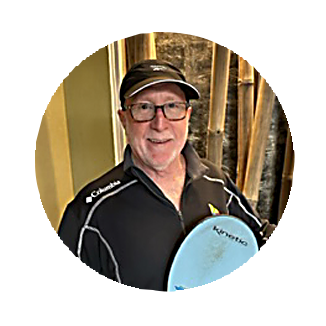 Greg Neimeyer
Vice-President
Greg is an avid Racquetball-turned-Pickleball player who hails from Washington, D.C. He hopes to help make the club a Super-DUPR club for everyone (sorry for the pun)!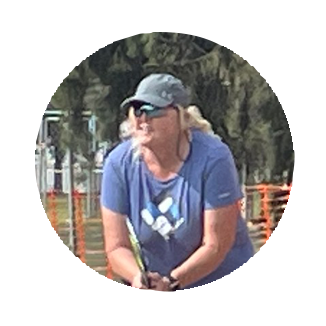 Val Reitman
Secretary
 A former journalist, Val has lived in SMA for over a decade. She began dinking in the spring of '22. In addition to the wonderful friends she has made on the courts, she feels pickleball enriches her life in every way. 

Fred Collins
Treasurer
Fred moved to SMA in 2014, from just outside of Detroit, MI. He began learning to play pickleball almost immediately after arriving and hasn't stopped.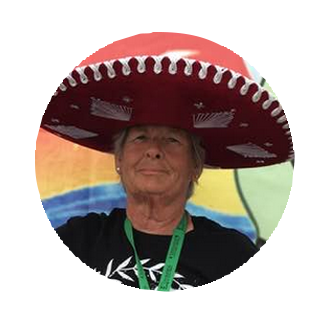 Lori Casanova
Member-at-Large
Originally from California, Lori moved to San Miguel in 2008. She is an avid pickleball player.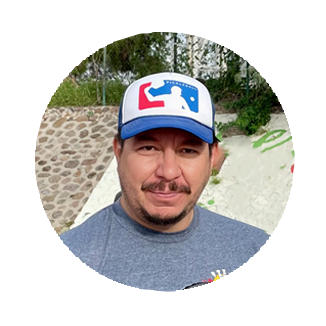 Fernando Dávila
Member-at-Large
Fernando has been playing pickleball for 4 years and is a force to contend with on the courts. He remembers when he was the youngest in the club, "now he isn't!"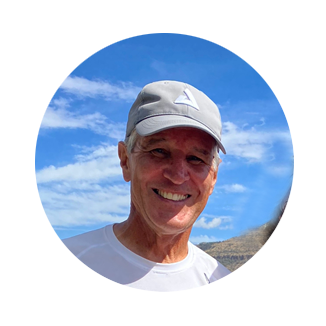 Dave Rodrigues
Member-at-Large
The Bajio mountains are a beautiful backdrop to our open-air courts.